We're Back!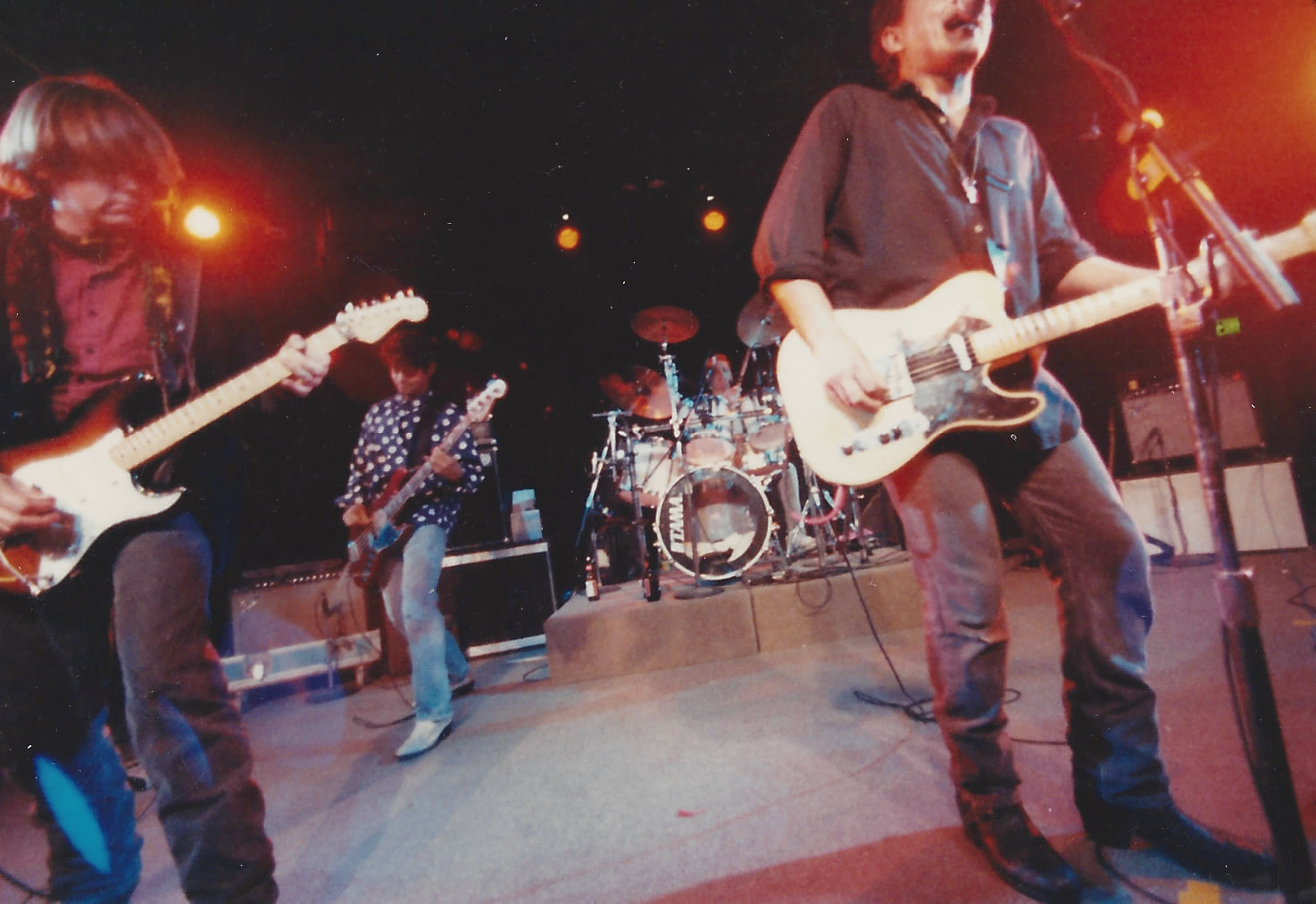 Flowers are blooming, school will soon end, the smell of cut grass pervades as the baseball season picks up locomotion. We embrace the onset of summer for none of these pleasant realities. We tremble with hopeful anticipation of summer for this reason and this reason only: The Big Medicine Head Summer Love Off is just around the corner. For the uninitiated, the Summer Love Off is the annual west coast tour for BMH. Think of it as a rolling boxcar of mirth, unapologetic affection, and vibrating American guitar strings.
Once a year this mid-summer sound explosion rolls into town. Venues include The Rellik in Benicia and The Crepe Place in Santa Cruz. Stay tuned to this space for more info on the schedule. Most of the dates are set, but if you think you'd like to have professional entertainment come to your town, let us know - suggest a venue - or better yet, book it for us and tell us when we need to show up.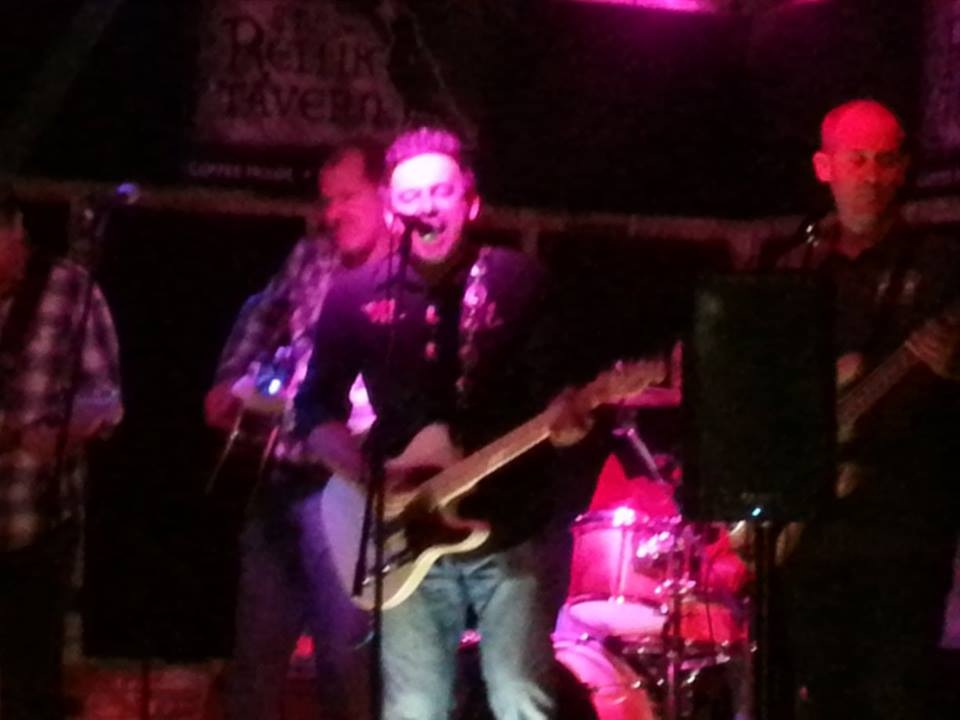 BMH at The Rellik in Benicia
Thank you, Peter Case
Check it out, buckaroos and buckarettes: The new album is on the way! The recording team at Sterno Bums International is birthing another sonic explosion for your Hi-Fi. 12 new tracks - all guaranteed hits! The Handsome Years will be released July 13th!
We owe a huge chunk of gratitude to Peter Case, the finest songwriter on this planet or any other. Many of the songs on this album were crafted with guidance from Peter. Mr. Case is doing a show in San Francisco next week, part of the KC TURNER Concert Series, which are always cool shows. The show is on Saturday May 31. To attend, email: rsvp@kcturnerpresents.com - maybe we'll see you there!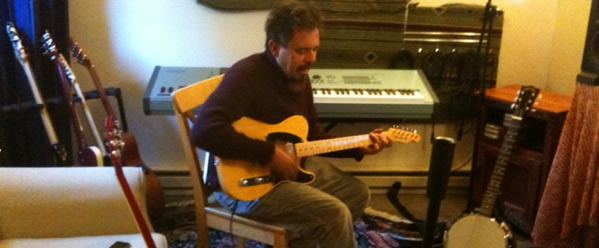 Bob writing songs for the new album

KPIG
We'd like to extend a hearty thank you to Sleepy John and the fine staff at KPIG for letting us invade the airwaves during Summer Love-Off week. BMH wil be on the air July 13th.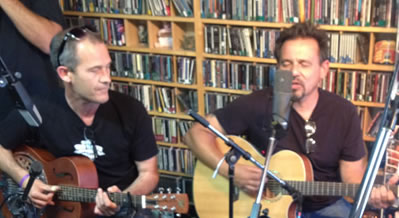 Johnny McGuire and Bob Gemmell at KPIG studio
Remember: Big Medicine Head music can be found in all reputable online music stores, including ITunes and Amazon.
Contact Bob Gemmell
bob.cougar.gemmellcamp@gmail.com
www.bigmedicinehead.com
Thank you for putting your ears in our hands!